Congratulations to our 2018-2019
Teacher of the Year, Mrs. Elizabeth
McDonald!
Mrs. McDonald teaches AP Human Geography, US
History, and AP US History. She is the Student Council
advisor, Mock Trial advisor, and Social Studies
Department Head.
Dear Parent /Guardian:
Manning High School Guidance Department will begin IGP's (Individual Graduation Plans) for the 2018- 2019 school year. All students must complete an IGP with a Counselor and Career Specialist each school year. Career Specialists Mrs. Twine or Mrs. Cato will complete Part 1 of the IGP, and Counselors Ms. Robinson or Ms. Hodge will complete Part 2. We need the parent/guardian to go over the course request with your child. Choose the courses he or she needs and 2 alternate courses. Please call and make an appointment for either you or a designee to come and complete your child's IGP. The student must be present during the conference. IGP's need to be completed by March 9, 2018. Please call Mrs. Wanda Barkley at 803-825-5029 to make an appointment. See dates and times below:
Monday, March 5, 2018 9:00 – 11:00 am or 1:00pm – 3:00 pm
Tuesday, March 6, 2018 9:00 – 11:00 am or 1:00pm – 3:00 pm
Wednesday, March 7, 2018 9:00 – 11:00 am or 1:00pm – 3:00 pm
Thursday, March 8, 2018 9:00 – 11:00 am or 1:00pm – 6:00 pm
Friday, March 9, 2018 9:00 – 11:00 am or 1:00pm – 3:00 pm
PLEASE LIMIT IGP MEETINGS TO 15 MINUTES.
If you need more time with a counselor, please make an appointment for a later date.
Guidance Department: Counselors - Ms. Robinson and Ms. Hodge
Career Specialists: Mrs. Twine and Mrs. Cato
Guidance Secretary: Mrs. Wanda Barkley
On December 17, 2017, the Monarch Field House was
unveiled to the public during the ribbon cutting and
dedication ceremony.
For more photos from the event, see the photo gallery
on the Monarch Field House page under Athletics.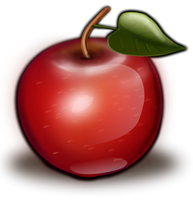 Food Services
2006 Glencoe Human Sexuality Textbook
NHS Adopt-a-Highway